Everyone says they love their staff and we're sure most mean it. Yet at PCVI, we understand that without our caring and dedicated staff, we quite simply wouldn't still be here. While you might not interact with one of our fine folks featured here, we thought you might like to get to know them a bit better by hearing from them directly.
My journey at Pacific ClearVision started in 2004. Currently, I work in Patient Education, helping patients go through their many surgical options and decide which is the right one for them and their lifestyle. Not every patient is the same and each one should have the care and full explanations we would expect ourselves. Going through a patient's options and providing them with choices gives me great joy.
My favorite pastime outside of work is spending time with my family and grandchildren and my needy and lovable dogs.
---
I am responsible for helping and training staff to make sure from check-in to check out our patients get the best care. From greeting our patients to verifying insurance and benefits prior to the appointment, answering calls/scheduling/ and answering any questions patients have I make sure the patient's experience at Pacific ClearVision Institute is as fast and stress-free as it can be. I make sure everything is taken care of before a patient walks through the door.
I have been with PCVI for 6 years and my favorite thing would have to be the patients. I love hearing their stories and how their lives are going every time I see them. It's also nice to have a work-family where we can share photos of our kids, laugh at each other's stories, and have the occasional get together when we can! So happy to be a part of this crew and also work with such amazing doctors.
I love spending time with my husband, 2 kids, and our chocolate lab! We enjoy fishing and getting out in the outdoors.
---
I have worked for PCVI for 20 years which should tell you how much I enjoy the people I work with and the patients I care for. My co-workers are like family to me and I appreciate them more and more each day. I really have enjoyed providing care to patients over the years. Bringing smiles to their faces and easing their possible fears is a true joy.
Outside of work I'm a busy mother of three.
---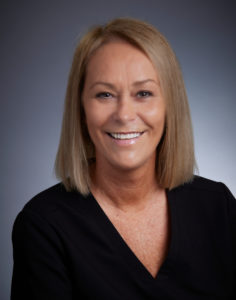 I've been fortunate to call PCVI home for the past 19 years. Some of my duties include being the main scribe for Dr. Anthony Grillo, assigning and assisting daily work tasks for technicians, and working closely with the other supervisors, Doctors, and administration staff to maximize production and clear communication between departments. I can proudly say that our practice's main goal is to provide quality care to our patients as well as our staff.
In my downtime, my husband and I enjoy spending time with our children, grandchildren, and 3 dogs. We also love camping, hiking, and vacationing in Maui, Hawaii.
---
I work in our billing department and am a CPC, or certified medical coder. I'm the one that makes sure the codes billing to your health insurance are accurate. Which hopefully makes your lives easier! I have worked in optometry and ophthalmology for over 20 years and I really do enjoy helping our patients with their billing questions before and after their services.
Outside of work my family & I love to work in our garden or really anything that allows us to be outside, no matter the weather. I love when my husband & I can get away for a long ride on our Harley.
---
I have been in healthcare for over 20 years and operations/HR management since 2014. I joined PCVI in the Spring of 2019 and have loved helping the clinic and staff grow and succeed. There is something about being able to help create an environment where patients and staff can be their best that makes me very happy. I enjoy the multiple aspects of this position and working closely with the best team of doctors and staff there is.
Outside of work I enjoy spending time with my family.