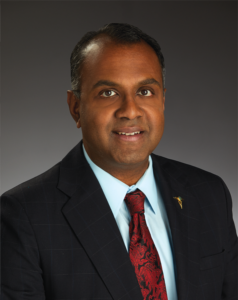 At a very early age, Dr. Ambati gained a respect and admiration for those who work in the medical profession. Having spent months in a hospital at a young age, he experienced the compassion, dedication, and caring of skilled doctors and nurses. As he grew older the experience stayed with him with him so when it came time to choose a career path, medicine was a logical choice.
Dr. Ambati earned his MD from Mount Sinai School of Medicine at the age of 17, gaining the title of the world's youngest doctor, and then began his remarkable career of compassionate medical care. The choice of becoming an Ophthalmologist was an easy one for him.
"In medical school, I enjoyed internal medicine, surgery, and pediatrics. Ophthalmology combines all aspects of these. The chance to take care of patients of all ages allows one to diagnose and take care of patients with all sorts of conditions, perform exquisite surgery, and make a difference. It's a happy field where what you do generally works. Taking the patch off after surgery is the best day of the week. Just seeing the smile when someone can see for the first time in a long time, and appreciate what they've been missing, whether it be colors, or details, or clarity, that's just huge."
While Dr. Ambati has performed thousands of cataract surgeries, LASIK surgeries, and other vision correction procedures, with expertise in cataract surgery, lifestyle & multifocal lens implants, laser cataract surgery, all-laser LASIK, corneal transplants, Intacs, ICLs, iris repair, and other corneal procedures, it is his humanitarian work in the United States and the world is remarkable.
Dr. Ambati has been recognized for his teaching excellence by a University of Utah Resident Research Mentor Award, the Gold Humanism Award, and by serving as an Instructor at the Harvard Cataract Course. His community and overseas service is consistent and giving: he has conducted free eye screenings in New York, Georgia, and Utah, and served as a volunteer eye surgeon with ORBIS, SightLife, Sight for the Sightless, and Help Mercy International in Ghana, Zambia, India, Panama, Indonesia, the Philippines, and Malaysia.
"I am most proud of my profession's ability to make a difference. When you help someone see, you help that person re-engage with life, help their family caregiver (typically the youngest female relative) get back to work or school, and the community at large."
Recently, Dr. Ambati was cited in 2015 at the #1 eye surgeon in the Top 40 under 40 global competition and made the Top 100 Power List of Ophthalmology by The Ophthalmologist magazine. Pacific Clear Vision Institute is proud to have Dr. Ambati as one of our doctors and we encourage you to book your appointment today and get to know this caring and compassionate surgeon.
Most recently Dr. Ambati was made a Research Professor at the Knight Campus at the University of Oregon. He is conducting research in drug delivery, ocular angiogenesis, and has co-founded iVeena, a startup focused on developing an eyedrop for corneal strengthening and an implant for drop-free cataract surgery. You can find out more about his ongoing research at his lab here.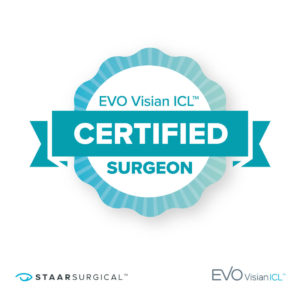 Please Check Out What Dr. Ambati's Patients Say On One Of The Following Review Sites and Feel Free To Leave Your Own Feedback.